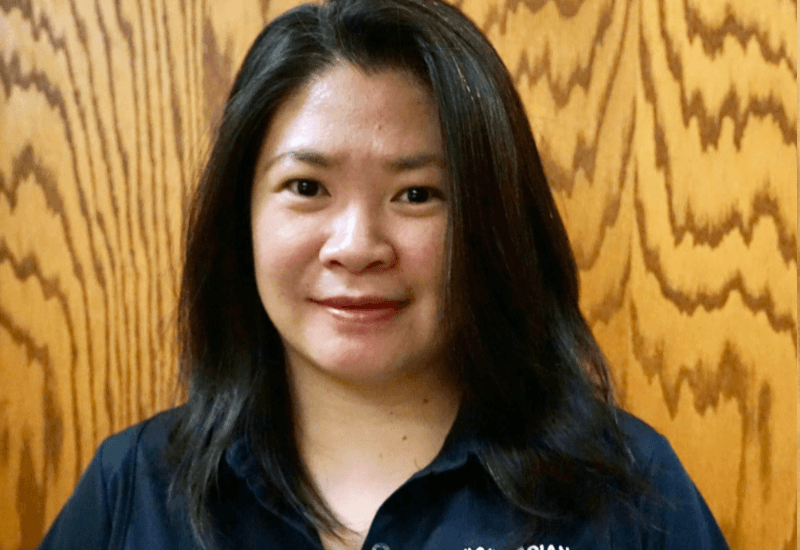 The Asian Association of Utah (AAU), serving the refugee, immigrant, and trafficked persons of Utah, has named Ms. Yvonne Mok, CMHC as its new Clinic Director. Yvonne takes over for Andy Tran who left AAU in August.
Yvonne brings extensive evidence-based therapy and trauma care to refugee, immigrant, trafficking, and substance use clients. She has served as AAU's senior therapist for over six years conducting substance use evaluations & treatments, formulating diagnosis, treatment goals, treatment plans, and discharge plans. She is highly effective with clients experiencing trauma and has coached and mentored the other therapists at AAU.
"Yvonne's extensive experience, attention to detail, and care for our trauma-impacted refugee and trafficking victims makes her the obviously choice to lead AAU's Behavioral Health clinic as we seek to improve our availability, quality of care, and expand our behavioral health services to meet the growing needs in Salt Lake County, Utah," stated AAU Executive Director, Scott Cougill.
Originally established over 45 years ago to support Asian immigrants and refugees in their transition to life in Utah, AAU has expanded its resources and services to support trafficked persons, immigrants, and refugees from all over the world. With over 50 staff members from 17 different nationalities and over 30 languages, AAU offers comprehensive services in one physical location, reducing transportation barriers and promoting access to a wide range of resources. Individuals and families in need can get case management services, employment help, counseling and mental health treatment, English classes, after-school tutoring and more. AAU works closely with the Utah resettlement agencies, refugee communities, state protective services, the US Department of Justice, and many others to ensure maximum support.